What Are The Stages Of Home Decoration
Posted by:
Admin
Tags:
Posted date:
17-03-2023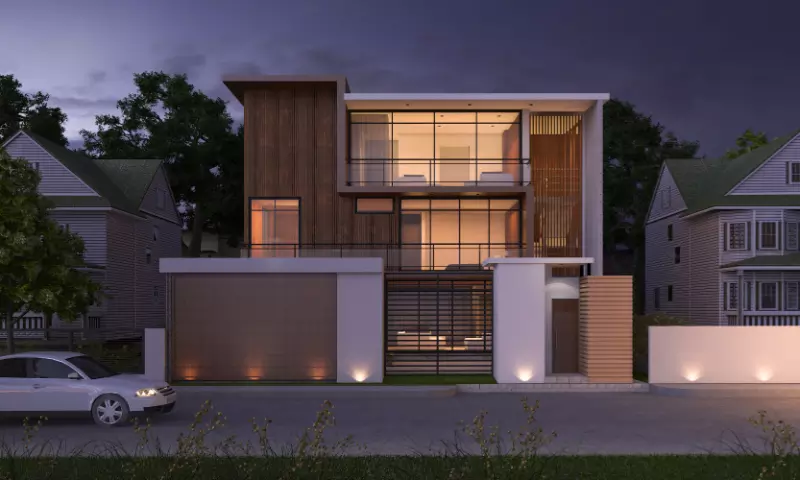 What are the stages of home decoration? Mike Poole Decorators offer professional and reliable painting and decorating services throughout Northampton. We explore how to plan an interior design and the right order to decorate.
Planning an Interior Design
Planning an improvement project that incorporates interior design is an immense feat, and typically it can be a challenging task to take on.
Whether you complete the design development phase yourself or invest in the helping hand of interior design experts, it's best to understand what to expect and ensure you plan each aspect carefully to achieve your desired outcome and goals.

01.

Project Kickoff & Discovery

To kick off your project with a professional interior business, you'll generally begin with a deep dive, whether a virtual meeting or face-to-face introduction at the studio.

Doing so often lets the professional designers become acquainted with the clients, their goals, ideas, developed must-haves and general tastes. If the project is more extensive, they may need to acquire more personal details to get you and your family through the days or site visits, for example, if they have seating preferences, allergies, etc.

Then, during that time, experts and professional contractors will begin curating inspiration boards or mood boards on Flickr, Pinterest, Houzz or WeHeartIt, helping them grasp your desired aesthetic and the values or atmosphere you want to obtain.

The initial discovery is where professionals establish your architectural likes and dislikes presented through imagery and surrounding inspiration.

02.

Scheduling

A massive priority of the home project process is efficient and smart scheduling. Suppose you're working alongside an interior design company to help see your improvement process through.

In that case, you want to involve them by discussing and developing a detailed schedule for every aspect and presentation date. Mark out all days you're available, and you can set meeting days in your home or their workshop building or studio, which they will be happy to adjust if conflicts arise.

Designs will provide you with efficient space plans, selections, and concepts and set the necessary installation dates. Your time is valuable, yet doing such will also provide you with a solid, productive timeline that will keep everybody involved on track.

Site plans and detailed drawings are essential for those carrying out such home interior design projects independently because they allow you to curate a list of what needs to be done and ensure nothing is missed as you tick off your boxes.

03.

Space Planning

A space plan isn't the most colourful or vibrant aspect of the interior design process.

However, it is vital to ensure you create a functional and well-designed single room that enables you to achieve flow and spaciousness that will be useful during your daily routine, events and entertainment.

Once the overall room layout and furnishing have been decided, the project is set, and then you can move on to the other aspects of decoration. Space planning tends to incorporate measuring the scales of your walls, floors and any immovable furniture within your interiors.

During the creation of construction drawings, your experts can get the most accurate depiction. Construction documentation is crucial, especially if you realise that you may need some form of planning permission before any progress can be made.

04.

Conceptual Design

Designing is one of the most exciting parts of the home improvement process for every homeowner; it allows you to let your creativity run wild.

You must consider the design concepts of each room you wish to tackle, focusing on the textures, furnishings, colour schemes, flooring, and overall aesthetic. If you're utilising the help of a professional design service, you will need to approve the final design plan for them to finalise the concept and help you implement it.

If you're altering any significant aspects of the floor plan during the programming phase, please be wary of any building permits you may require.

Most interior design alterations don't require planning permission or permits, unlike if you are removing walls or adding islands into the kitchen layout, etc.

The inspiration images you or your professional interior designers provide will purely be ideas, meaning these items may not be the ones that are installed or purchased for your household. However, you or your designers may be able to source similar items.

Communication is essential in this entire process as you want to ensure each room accurately reflects your taste most authentically. Domestic and commercial projects require immense conceptual design so that the values are precisely implemented into the design work.

05.

Material & Furnishings Specifications

The interior design phase is the crooks of the process, and it's where you get to curate the overall and nitty-gritty details of your rooms' concept before bringing it to life. After dealing with the elements that are impacted by the construction, especially for new builds and renovations, whether flooring, lighting, tiles and plumbing.

Then, it's time to dive into furnishings, selecting the perfect pieces, soft elements and trims for your kitchen, bathroom or master bedroom. There are so many possibilities when it comes to draperies, pillows and sofas of numerous fabrics, patterns and colours. Collecting all the essential aspects will help you accurately curate your room to the fullest, with every last detail of your improvement project.

06.

Budget Review

During the design process, it's paramount to keep track of your budget and frequently uses it as a reference when purchasing new materials, whether tools or paints and stains.

Once you receive your formal quotes for equipment or professional services, you next need to focus on reviewing the pricing and placing any necessary orders. It would be best if you did everything you could to respect your commitment to your investments and overall budget to ensure every penny on home or site improvement is spent wisely.

What is the Right Order to Decorate?
You have free rein and liberty to approach your designing, painting and decorating process in whatever order you like. However, if you are new to the process and have never completed a interior design project on your own before, there is a particular order that you may opt for to make the development of your project more manageable.

Ceiling Paint
One of the best places to start is with your ceiling, as it will allow you to work your way down the room and helps avoid potential drips landing on your freshly painted walls or skirting boards. To ensure the interior design process is as smooth as possible, do the following:

Mask all the fixtures and tops of your walls so that you can ensure you don't spill or brushstroke over other areas. Begin with a matte white emulsion paint, brightening the room and making it appear clean. You want to clean up the ceiling by sanding any rough areas, cracks or holes and applying another layer or filling in the holes.
Paint around the fixtures first and trace your surrounding ceiling line, typically called "cutting in." After doing so, you can move on to the larger areas with a high-quality roller pole and step ladder. With a roller pole, the job is much faster to complete, and you won't spend too long with your back bent in awkward positions. Once dry, you can decide whether or not it requires a second coat.

Wall Painting
At this stage, you'll feel like an expert, ready to move on to the large task of painting your walls. You want to opt for paint with a finish that makes spills easy to wipe away if they occur.
If you're searching to complete the job quickly, you'll need matte paint that offers a thick and durable consistency with one coat.
We encourage you to start painting the top around the edges, fixtures and corners with a small paintbrush, as this allows you to border off the walls and makes it more straightforward to work with each section at a time. It's best to paint in a vertical direction in an up-and-down, zig-zag pattern.

Windows, Doors and Skirting Boards
The final stage of decorating and painting your house involves skirting boards, windows and door frames. Unless you have decided to wallpaper your rooms, painting these accent areas is something you should complete last, as this will prevent the risk of your brush curating and picking up carpet fibres or dust.
Regarding metal or wood surfaces, we recommend opting for a quick dry satinwood paint that includes light-reflective particles that enhance the room's natural light to make it feel bright and spacious.
Begin with your windows and doors, and be sure to complete such tasks early on in the morning, as this will provide you with the full day to allow the window treatments to dry before shutting them at night or in the evening. Ensure you use gentle downward brush strokes and then use polycell to fill in nail holes or cracks.
Utilise a slightly damp cloth to wipe away any excess; if the spaces need another coat, you can then sand it once more and go through the same process. For the finishing touches, you'll want to apply masking tape over the wall strip close to your frames and skirting boards before applying the first coat of paint. Sand it again, brush off the dust and add the second layer if necessary.

Interior Painting Services Northampton
If you require further assistance on your painting and decorating, please contact our professional and experienced team of painters and decorators. We will be happy to help you redesign and decorate your home interior for maximum comfort and entertainment.
If you require interior painting and decorating services for Northampton or the surrounding areas, follow the link below.